Cloud hosting provides a lower-cost solution for small business IT needs, bringing you powerful software that you might not be able to afford otherwise. But finding the right provider can be a confusing and frustrating prospect. Here's what you need to know:
Benefits of Cloud Hosting
Cloud hosting lets you access your data from just about anywhere there's an internet connection. This flexibility can save you a lot of time and hassle, especially if you or your employees spend a … Click here to read more
Mobile computing services are striving to ensure that the development of mobile apps is continuing to improve in order to enhance productivity while on the go. Additionally, they are ensuring additional security for times when mobile usage is such a relied on source of information. When mobile applications are created, effective ones will ensure that there is an efficient and secure interaction, which will make any requested information immediately accessible.
Benefit Users or Consumers Only
Mobile cloud computing actually refers … Click here to read more
With many IT tasks and processes being offloaded to cloud providers, there's a growing concern that certain IT jobs and/or roles will become obsolete. For many IT positions this may ring true, but for the Database Administrator (DBA) the job isn't disappearing as much as it is dramatically changing.
The big way these changes will come about is through the emergence of Database as a Service (DBaaS) providers that will offload many of the manual database management duties to … Click here to read more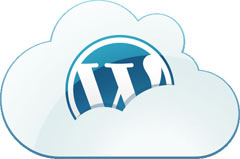 WordPress itself may be a lean and mean piece of software but sadly it's memory requirements can quickly swell as you add themes and plugins not to mention blog posts, images and – worst of all – videos to your hosting account. As a result it's not uncommon for you to find that your beloved WordPress site becomes sluggish over time – something that not only offers a poor experience for your valued visitors but can even be used as … Click here to read more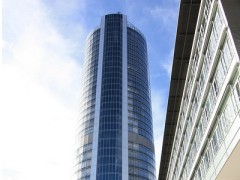 When adopting IaaS, there are a number of factors that can influence businesses in their decision to invest in this modern form of cloud computing.
Here are five of the best uses that a business can access as a result of IaaS, arranged in no particular order to provide you with some motivation of your own.
Storage
Perhaps the most important asset of IaaS is that it can help businesses to store the ever-increasing amounts of data that they generate.… Click here to read more
We've been hearing a lot about cloud computing lately, but what exactly is it? And why is it referred to as "cloud" computing?
Simply put, the "cloud" means the Internet. Cloud computing is a process of accessing, storing, and collaborating all your personal or business data over the Internet instead of your computer's hard drive. Anyone with an Internet connection can participate in cloud computing.
According to McKinsey & Company, 80% of large companies in the United States are already … Click here to read more