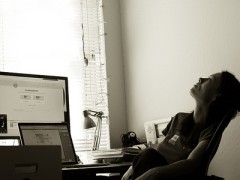 The Growth of the Internet
Approximately twenty years have passed since the birth of what we now understand to be the internet. Once limited in scope and usability, it used to be simply something for the more technology savvy amongst us to shop online, check the sports results, read the news through a dedicated ISP such as CompuServe or America On Line (AOL) and not much else. AOL had a comprehensive chat room and instant messaging service that made it … Click here to read more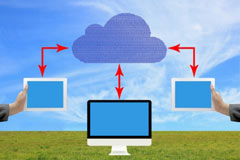 Cloud storage can be great for your business because it allows you to scale up whenever you need it and the network interface is often very flexible. At the same time, there are many things that you need to think about and prepare before your files can be moved to the cloud network.
You need to think about security and pruning your current files to ensure that you save money. You must also think about finding the right provider for … Click here to read more
Cloud hosting provides a lower-cost solution for small business IT needs, bringing you powerful software that you might not be able to afford otherwise. But finding the right provider can be a confusing and frustrating prospect. Here's what you need to know:
Benefits of Cloud Hosting
Cloud hosting lets you access your data from just about anywhere there's an internet connection. This flexibility can save you a lot of time and hassle, especially if you or your employees spend a … Click here to read more
From reducing maintenance requirements to adding redundancy and security to business infrastructure, hybrid cloud managed services are an ideal way for businesses to utilize the benefits of cloud computing while minimizing risk. Recently at TechTarget, John Keagy of GoGrid predicted that hybrid cloud services would become the standard way to manage and maintain cloud services for many businesses.
As offerings continue to mature, adoption of IaaS and IT managed services are likely to increase, and the benefits of infrastructure-as-a-service … Click here to read more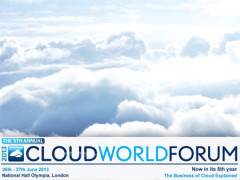 5th Annual Cloud World Forum in London, June 26 and 27, 2013 is a must-attend for IT decision makers and cloud enthusiasts. With a lineup of authoritative figure in IT and cloud technology, this event can offer you off-the-stove guide for your business' cloud adoption. If you are a cloud professional or cloud business owner, Cloud World Forum will help you strategize your growth, as well as tapping on to the latest cloud trends.
If you are curious about what … Click here to read more
Cloud storage has to be the greatest invention since sliced bread. Well okay, perhaps not quite, but you get my drift. There are certainly a lot of useful things you can do with your cloud storage quota, and with a number of different providers all handing out cloud storage for free, it is a good idea to make the most of what's on offer.
Popular Cloud Storage Options
DropBox is a good choice if you need LAN synchronisation for your