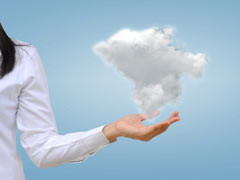 Chief Information Officers (CIOs) face a challenge in the new world of cloud computing. As a recent InfoWorld article reports, seventy percent of CIOs say the cloud is here to stay and would be adopting more services over the next few years. Nonetheless, many remain ambivalent about the role of the cloud in their business, especially with pressure coming up from IT pros and down from executives.
The CIO Divide
IT admins are often comfortable with the local systems they … Click here to read more
Software as a Service (Saas) is nothing new. However, there are many companies who are just discovering the market. SaaS is expected to be a growth engine for the worldwide software market in the next couple of years. According to Tech Crunch, the Saas software market is set to increase 25% in 2013 to $59 Billion. It is also predicted to hit $75 Billion by 2014. With SaaS growing and so many players on the market, who is expected to … Click here to read more
Many business owners who are thinking about going to the cloud are wondering about this: What is it like working in the cloud? If you asked me, I have a thing or two to share… read on.
I work at home. I, in fact, work online. I run online business and the only 2 things I need in running my business is a mobile device, preferably a laptop or at least a tablet PC, and a reliable Internet connection.… Click here to read more
My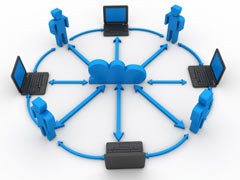 The level and intensity of hyperbolic hysteria that greeted the arrival of cloud computing has thankfully began to subside a little bit and people have begun to look at the cloud with a healthy dose of realism.
This thankful re-evaluation of the powers of the cloud has only served to highlight the diverse and innovative ways that businesses can actually use the cloud. This is welcome because it means that a lot of businesses are beginning to look at the … Click here to read more
As technology across the world is evolving, businesses have greater opportunities available to improve to the efficiency and productivity of their call centres. More and more businesses are beginning to adopt a remote working strategy using virtual contact centre technology, with an estimated 62% of UK call centres already adopting or looking into adopting this new technology. A virtual call centre is operated by a cloud-based server or through remote access software, eliminating the need for a physical server; all … Click here to read more
Cloud storage is among the most widely used data storage and management tool around. There's no denying the flexibility and agility offered by today's online storage providers. However, some challenges have arisen – to be clear, these have long been predicted by IT analysts for a few years now – that have prevented the full-scale adoption of cloud-based storage technology. In recent months, these concerns over security and stability have been rehashed again and again. The truth is that today's … Click here to read more