The Clouds are here and it will keep on raining. Those who have chosen a career in IT may want to look at a career in cloud computing. With virtualization as its base and defined categories of services aimed at individual businessmen, small, large and medium enterprises, there is going to a huge demand for IT personnel knowledgeable about cloud computing. Get in on the ground floor as they say and have an exciting future in a challenging, growing environment. … Click here to read more
Who should back up their files? Every single person who creates data, and relies on his home computer to keep it safe.
Computer users have been creating data for years, leaving it stored on their hard drives in the belief that it will always be there. As a safety net, they may have eventually got around to backing their files up to a CD, a USB, or an external hard drive, which they would keep in a safe place.  That … Click here to read more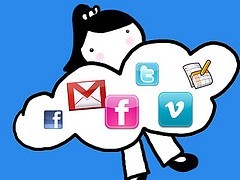 We use our computers on a constant basis, that in the end involves some sort of cloud computing or storage; it's become part of our consciousness, so to speak. The cloud synchronizes content through many social networking sites as MySpace and Facebook, or blogs and other online communities—these are all aspects of cloud computing, as so much information is inextricably linked together.
While the concept behind the cloud can be quite overwhelming to some, it's actually made the experience of … Click here to read more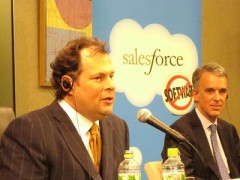 In this ever changing world, it is important for a business to keep right up to date with the changes in technology as otherwise they risk falling behind.
One way to do this is to look at updating the firm's CRM and this blog looks at some of the main benefits of Salesforce integration with a firm's current CRM system.
Why Salesforce CRM?
Many large companies and corporations have already adopted Salesforce for their organization as it is a great … Click here to read more
If you are closely involved in cloud computing, either as a vendor or user, the 2013 Cloud World Forum which will be held in London, UK, 26th-27th June 2013 is a must-visit.
The seminar agendas are developed to address issues surrounding the latest developments in the cloud computing industry. There will be high profile names joining as keynote speakers.
Cloud World Forum has recently published a press release announcing the 2 latest keynote speakers for the 5th annual global cloud … Click here to read more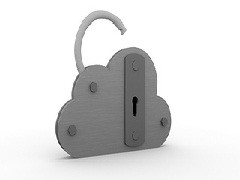 Today, most businesses are striving to gain the IT efficiencies provided by cloud computing, however many are challenged by the need to need to maintain compliance with regulatory standards.  More and more industries are being mandated to comply with strict regulations that impact handling of data and carry severe penalties if they are violated. Given that many cloud platforms are multi-tenant virtual environments that share physical machines, many have uncertainty that compliance can be maintained.
This is a valid concern … Click here to read more