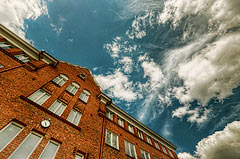 While many parents are protesting on the possibility of having their children private data shared with non-profit inBloom Inc., developed by education service provider Amplify, funded by The Gates Foundation and News Corp., we can't deny the fact that schools need a way to handle big data.
You see, student and teacher data is huge. Analyzing school's Big Data will bring great benefits, such as discovering new ways to improve student learning process, and so on.
That is at least … Click here to read more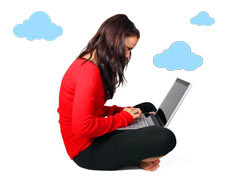 Freelance IT contractors have several costs that they have to incur. Equipment can be very expensive and this includes the cost for servers and hosting, as well software to help you with your projects. One way to combat this cost is to opt for cloud computing. While relatively new to the freelance world, this breakthrough technology offers a number of benefits and can be a very cost effective approach to getting the resources that you require.
Before you choose this … Click here to read more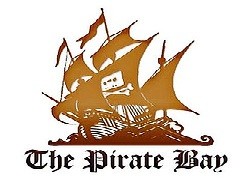 Illegally viewing films and television shows online (as well as illegally listening to music) is one of those crimes that many people are guilty of. While there are an infinite number of legal sites available that will stream directly to your computer or smart TV, some people just don't want to pay. When we rent a DVD (which is happening less and less), we're always shown those fairly intensive legal warnings at the start of the disc, warning us of … Click here to read more
There are a lot of reasons people have turned to online storage. While the reasons vary, there are a handful of benefits which are consistently noted as the most popular. These benefits are a driving force behind why more people are turning to online storage than ever before.
Cost
Compared to traditional external data storage options, online storage is often the most cost effective. Even when free trials and free accounts are excluded, the monthly fees are often lower than … Click here to read more
What is a Cloud Server?
Cloud servers have become exceptionally popular in recent years as they offer a unique way in which businesses and individuals can save, protect and access information from anywhere. Whether a company is looking to improve their efficiency or a small family would like to backup important photos and other documents, there are hundreds of options for finding a quality cloud service provider. For those currently on the search, it is important to take a look … Click here to read more
Ensuring that your data remains secure is the single most important aspect of any cloud computing service. While cloud services use state of the art security, there are still risks involved. It's imperative that businesses have a thorough understanding of these risks early in the planning process. The issues can then be addressed with the service provider before either party becomes bound by service contract.
Areas of risk for a cloud computing solution can be divided into two basic categories, … Click here to read more