Business and technology have a complicated two-way relationship that benefits both of them. Of course business drives the march of technology and many of the tech innovations we take for granted today were originally born out of necessity in the board room or driven by commercialism. At the same time though, technology also drives business and creates new possibilities and opportunities for companies trying to reach wider audiences or deliver a more efficient services than would previously have been possible. … Click here to read more
A  recent survey, AccelOps, Inc., a leader in integrated Security Information and Event Management (SIEM), performance and availability monitoring software, interviewed 176 IT security professionals and found that  responsibility for cloud security rests overwhelmingly (78%) with businesses' internal IT staff. With Cloud security becoming a core job responsibility for a majority of North American IT professionals, many are searching for solutions that can provide the security they are seeking and do so without adding additional time-consuming duties.
Hosted PBX phone … Click here to read more
The availability of cloud tools today has made entrepreneurs' life easier to quickly launch a business and/or product. Indeed, they made "lean startup" possible. But what is it, anyway?
Lean startup is an approach to shorten product development cycles, progress measurement, and feedback collection. Initially developed with tech startups in mind by Eric Ries back in 2008, the lean startup principles can be now adopted by any businesses and individuals to quickly launch new products/services into the market.
More often … Click here to read more
Cloud computing isn't magic, although it can sometimes feel that way. The benefits include being able to access files from any connected device, and having rapidly scalable resources on tap, but cloud computing isn't always the right answer for everyone. Indeed, good cloud providers will outline potential stumbling blocks to make sure customers know what to expect. So before you start proposing cloud computing as a tool to fix every problem, it's worth thinking why it might not solve … Click here to read more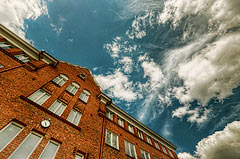 While many parents are protesting on the possibility of having their children private data shared with non-profit inBloom Inc., developed by education service provider Amplify, funded by The Gates Foundation and News Corp., we can't deny the fact that schools need a way to handle big data.
You see, student and teacher data is huge. Analyzing school's Big Data will bring great benefits, such as discovering new ways to improve student learning process, and so on.
That is at least … Click here to read more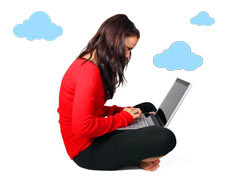 Freelance IT contractors have several costs that they have to incur. Equipment can be very expensive and this includes the cost for servers and hosting, as well software to help you with your projects. One way to combat this cost is to opt for cloud computing. While relatively new to the freelance world, this breakthrough technology offers a number of benefits and can be a very cost effective approach to getting the resources that you require.
Before you choose this … Click here to read more