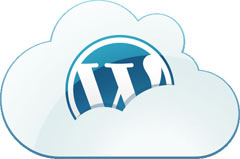 WordPress itself may be a lean and mean piece of software but sadly it's memory requirements can quickly swell as you add themes and plugins not to mention blog posts, images and – worst of all – videos to your hosting account. As a result it's not uncommon for you to find that your beloved WordPress site becomes sluggish over time – something that not only offers a poor experience for your valued visitors but can even be used as … Click here to read more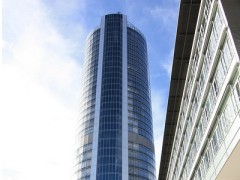 When adopting IaaS, there are a number of factors that can influence businesses in their decision to invest in this modern form of cloud computing.
Here are five of the best uses that a business can access as a result of IaaS, arranged in no particular order to provide you with some motivation of your own.
Storage
Perhaps the most important asset of IaaS is that it can help businesses to store the ever-increasing amounts of data that they generate.… Click here to read more
We've been hearing a lot about cloud computing lately, but what exactly is it? And why is it referred to as "cloud" computing?
Simply put, the "cloud" means the Internet. Cloud computing is a process of accessing, storing, and collaborating all your personal or business data over the Internet instead of your computer's hard drive. Anyone with an Internet connection can participate in cloud computing.
According to McKinsey & Company, 80% of large companies in the United States are already … Click here to read more
Only in the digital age can being away with the clouds be regarded as a decidedly bright idea. No, it's not so much about being lost in chemically aided nirvana (although the stress might push you there at times), but about storing all of your data and business needs in one place. Yes friends, the only way to effectively manage your business in the 21st century is to join cloud-land. Here are a few reasons why:… Click here to read more
It's efficient, great!
The right cloud provider should be able to deliver scalable IT solutions to your business in an affordable and efficient way, resulting in lower costs and improved productivity.
Choosing the right provider can be difficult because the market is so competitive; there are certainly plenty of providers worth considering. Here are some tips to help you wade through the sea of cloud solutions.
Resilience
Although it may not seem like a priority when choosing a cloud provider, the resilience of … Click here to read more
The bane of every IT professional's existence is when vendors start calling everything related to data management "the cloud." This hasn't necessarily helped the public cloud cause any, but the truth is that when it comes to virtualization the public cloud is an excellent, complimentary resource for private virtualized environments. For example, the cloud can serve as an off-site backup and disaster recovery tool for both simple and robust virtualization environments. In this post we'll attempt to unpack three ways … Click here to read more